Heavy Dinkers feel it's important to give back to community where they play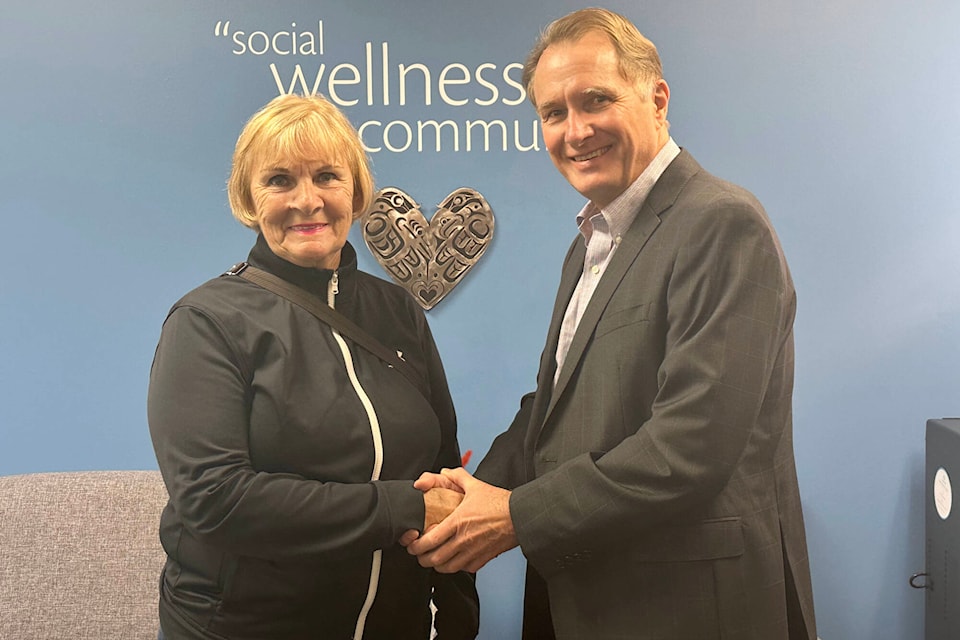 A local pickleball group has been keeping the community in mind when playing the popular court sport.
The Heavy Dinkers pickleball club, who play in the Crescent Park courts in South Surrey, are donating $50,000 to local non-profit organizations, including $35,000 to Sources food banks and Women's Resource Centre.
The other $15,000 is being donated to Ned's Wish, a non-profit society that provides medical (veterinary) care for retired military and police dogs.
Heavy Dinkers president and Super Senior Slam pickleball tournament director Sharon Carter said their group just wants to give back to the community where they love playing pickleball.
"Giving back to the community is important, and it's something we're able to do," she said, noting the funds were raised over the past two years, at the Super Senior Slam pickleball tournament, which Carter helps organize each year.
Held every summer, the event attracts pickleball players – all over the age of 50 – to compete in the three-day tournament.
The Heavy Dinkers club decided to donated the funds they raised to Sources because Semiahmoo Rotary is one of their partners, and because they feel Sources is an excellent organization that does exceptional work, Carter shared, while they also feel it's important for retired canines to be supported, too.
"If you're a dog handler and your (canine) partner is retired, they're not covered (for veterinary expenses)," she noted.
Sources chief executive officer David Young was pleased to receive the groups donation.
"I am very thankful for the kindness and generosity of the club," he said.
"It comes at an important time, as we are working hard to meet the increase in demand for our services. I have now become a pickleball fan!"